Our chef Jean-Baptiste Defaut and bar à vin Place Deschamps are proud to present this bistro menu from which each ingredient has been carefully chosen. For any advice or questions do not hesitate to ask the waiter. We hope you enjoy your meal at Place Deschamps.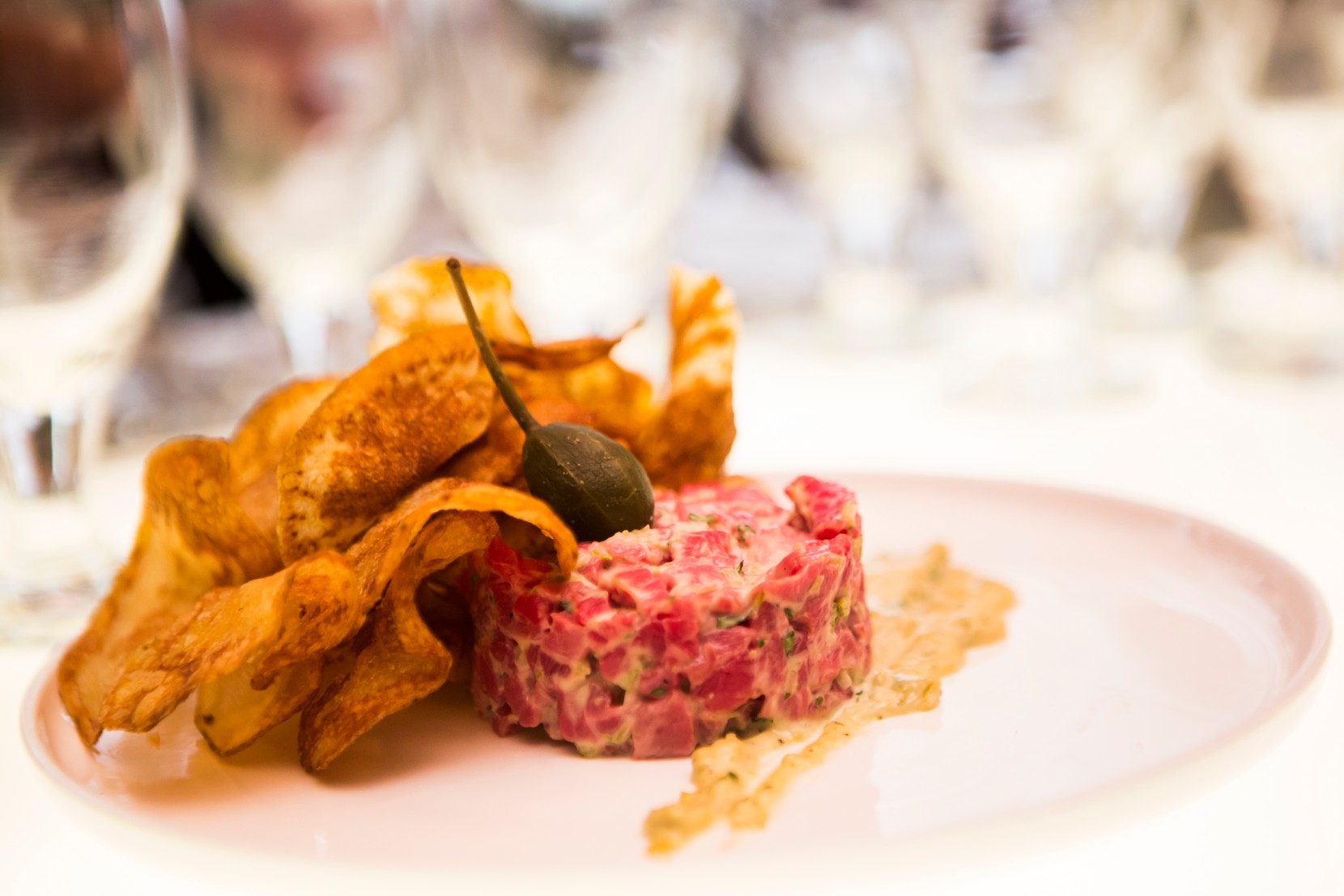 Appetizers
Olives 7 $
Homemade chips 6 $
French fries 7 $
Spiced mixed nuts 7 $

Arancini 14 $

Grilled vegetables, homemade olive tapenade and hummus with croutons20 $
Québec cheese platter 1 / 6 $ 3 / 18 $ 5 / 28 $
With croutons and blueberry flowers flavored honey / Miel des Sables
Choices include :
* 30 grams per portion
– Alfred le fermier / Pateurized milk, St-Gédéon
– Le Riopelle / Thermized milk, Isle-aux-Grues
– Le Bleu d'Élizabeth / Thermized milk, Saint-Elisabeth de Warwick
– Le Pied-de-vent/ Thermized milk, Iles-de-la-Madeleine
– Le Cheddar Perron 4 ans / Thermized milk, St-Prime
Québec cold cut platter28 $
Quebec charcuterie selection, rabbit terrine and pork rillettes.
To begin with
Soup of the day 8 $
Green salad 8 $
Starters
Citrus salmon gravlax, buffalo yogurt and fine herbs sauce 16 $
Maple and paprika pork rillette, french pickles, old fashioned mustard12 $
Black beer rabbit terrine, French pickles, old fashioned mustard12 $
Plate of mushrooms, truffled mayonnaise, potobello, pickled oyster mushrooms and parmesan crisps 16 $
Snails plate, parsley, armillary mushrooms and bone marrow17 $
Foie gras terrine with cognac, onion jam, fleur de sel20 $
Main course
add french fries for 7$
Grilled cheese, brie, apple butter, smoked Gaspor piglet, with spinach salad, dried grapes, almonds, apple and blueberry vinaigrette18 $
Ceasar salad, with parmesan, chicken breast, home vinagrette, anchovies, capres, bacon and croutons24 $
Fish & Chou, breaded cod, blood orange and cabbage salad20 $
Beef tartare, smoked mayonnaise, parmesan, dried tomatoes, shallots, capers with green salad25 $
Salmon tartare, homemade mayonnaise, chipotle, fresh basil, bread crumble. With homemade chips or green salad.25 $
Braised beef burger, homemade barbecue sauce, french fries23 $
Duck leg confit, red beans stew, cranberry chutney25 $
Fish of the day/ $
Butcher's cut selection, mushrooms sauce, french fries28 $
Black pudding, mashed root vegetables, apple and onion compote25 $
Desserts
Homemade sorbet or ice cream7 $
Melimelot crème brulée7 $
Rasberry sorbet7 $
Almond crumble, fruit(s), melimelot ice cream10 $
Blueberry flavored pouding chômeur10 $
Crunchy Guayaguil chocolate praline12 $
Jean-Baptiste Defaut / Chef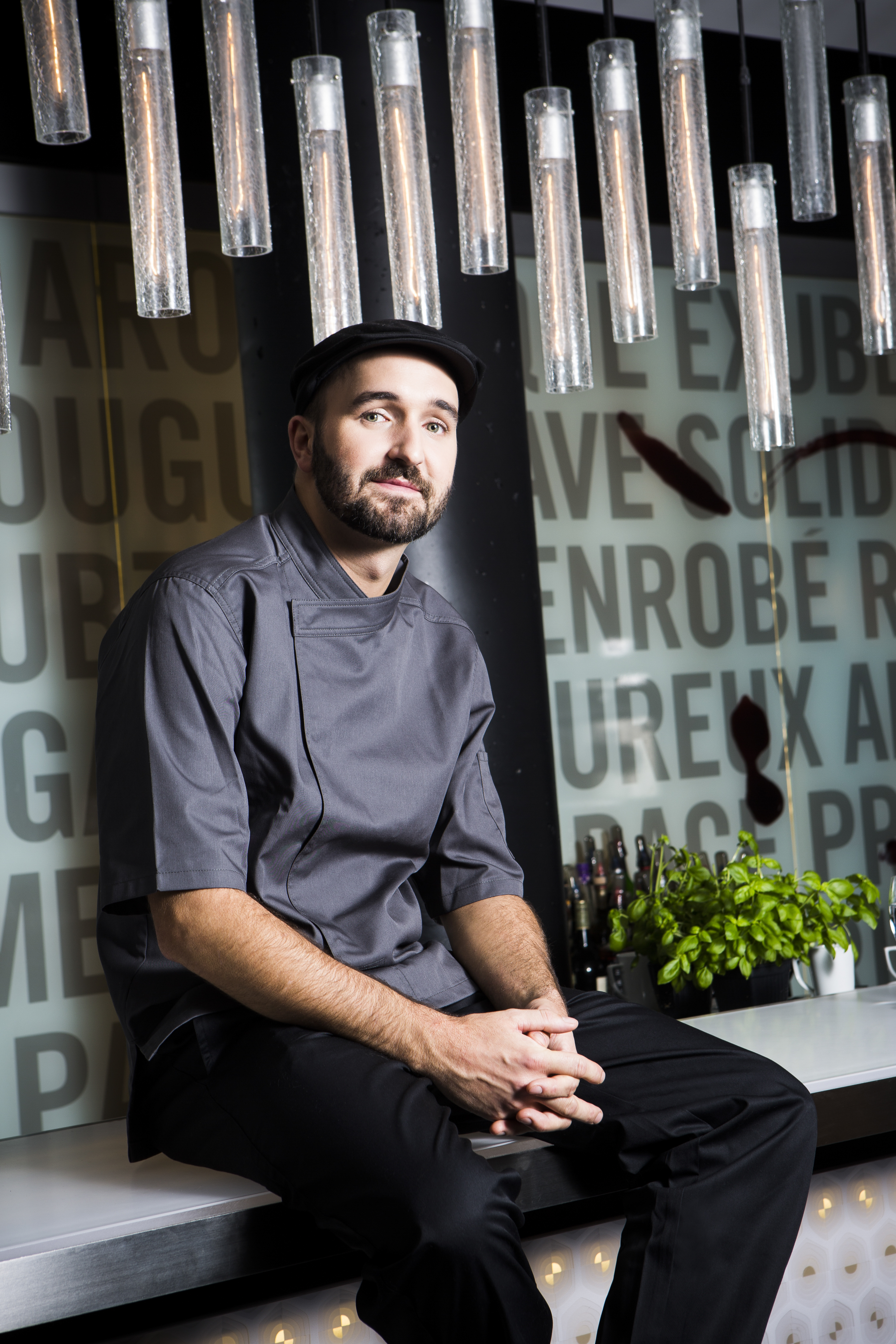 Jean-Batiste studied at l'École Hôtelière Saint-Louis located in Montargis, France. In order to gain experience he worked over ten years with French gastronomy. With a friendly spirit he offers you delicious and unique home style bistro food. With tireless passion Jean-Batiste strives to offer you fresh and local products. For lunch, available daily in our table d'hôte is his specialty, fishes.