Our chef Jean-Baptiste Defaut and bar à vin Place Deschamps are proud to present this bistro menu from which each ingredient has been carefully chosen. For any advice or questions do not hesitate to ask the waiter. We hope you enjoy your meal at Place Deschamps.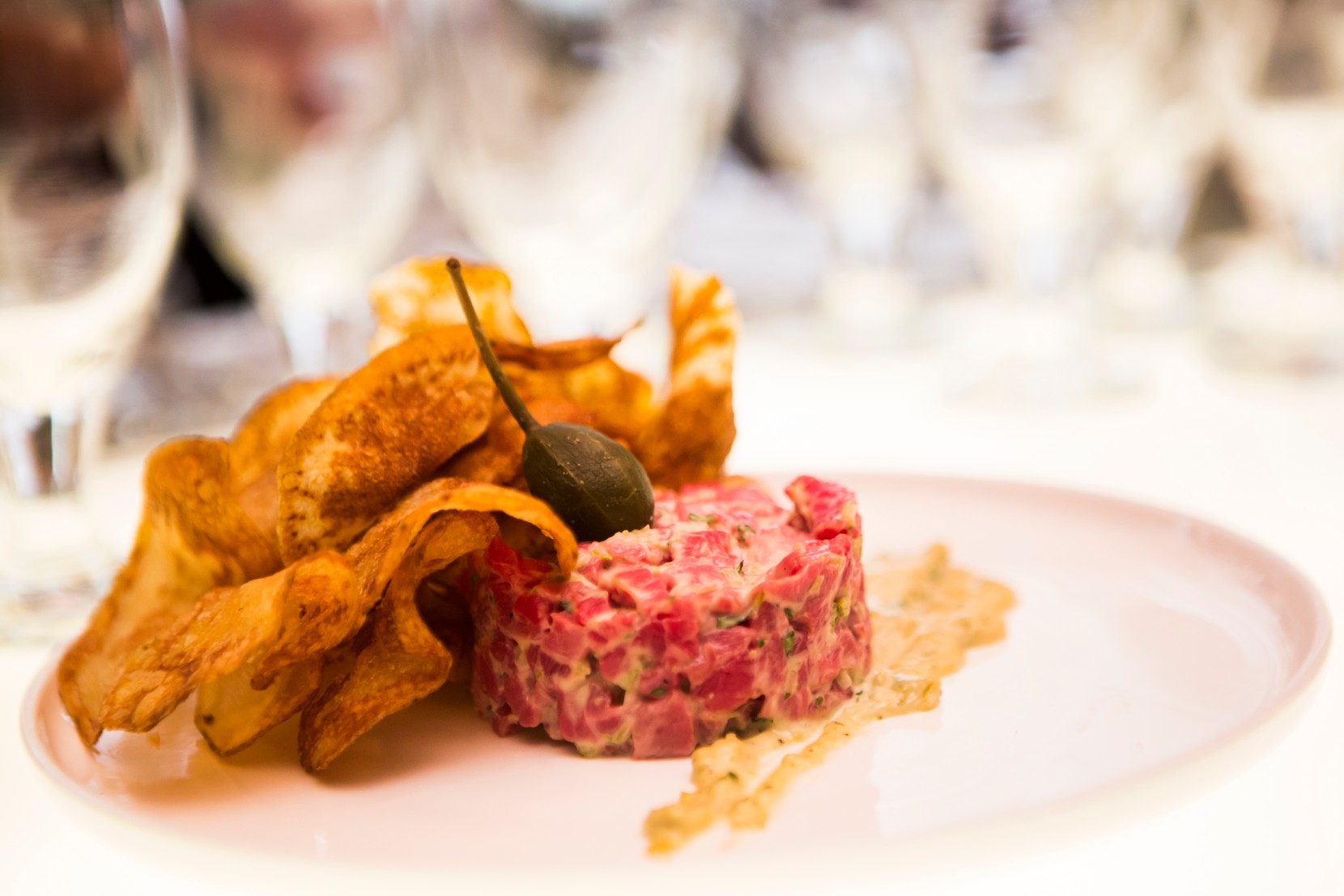 Appetizers
Olives 6 $
Homemade chips 6 $
Mixed nuts 6 $
Fried calamari, tartare sauce 12 $
Appetizer plate, ricotta, hummus, marinated vegetables, tapenade and nuts 15 $
Québec cheese platter 1 / 6 $ 3 / 16 $ 5 / 26 $
With croutons and blueberry flowers flavored honey / Miel des Sables
Choices include :
* 30 grams per portion
– Le Petit Vieux / Pateurized milk, St-Gédéon
– Le Riopelle / Thermized milk, Isle-aux-Grues
– Le Bleu d'Élizabeth / Raw milk, Saint-Rémi-de-Tingwick
– Le Kénogami / Thermized milk, Saguenay
– Le Cheddar Perron 4 ans / Thermized milk, St-Prime
Québec cold cut platter26 $
A selection of dry sausage / chaudin, chorizo and figatelli. Paprika flavored coppa, venison paté and duck rillette.
To begin with
Soup of the day 5 $
Green salad 5 $
Starters
Citrus trout gravlax 14 $
Half confit tomatoes, di Bufala mozzarella, black garlic vinaigrette 14 $
Duck rillette or venison paté, French pickles, old fashioned mustard10 $
Octopus salad, chorizo, sun-dried tomatoes, olive crumble16 $
Foie gras terrine with cognac, onion jam, fleur de sel20 $
Main course
Grilled cheese, 2 year oldcheddar, Portobello mushrooms, caramelized onions16 $
Duck prosciutto salad, frilly lettuce, walnuts, raspberry vinegar and walnut oil16 $
Pork cheek mini-burgers, homemade pickled, aïoli, oven baked tomatoes18 $
Classic beef tartare, homemade mayonnaise, tamarin, french pickles, fine herbs, shallots. With homemade chips or green salad.21 $
Salmon tartare, homemade mayonnaise, chipotle, fresh basil, bread crumble. With homemade chips or green salad.21 $
Shrimp roll, greek style celery, cocktail sauce, celeriac and apple remoulade21 $
Duck leg confit parmentier, Kalamata olives, lemon confit, potatoe puree, green salad21 $
Melting camembert, steamed potatoes, assorted cold cuts and green salad25 $
Caesar salad, iceberg lettuce with roasted guineafowl breast, fried croutons, bacon, anchovy mayonnaise26 $
Venison Osso Bucco, mashed potatoes and melted cheese aligot, Lac-St-Jeanblueberry sauce32 $
Desserts
Homemade sorbet or ice cream4 $
Vanilla crème brulée5 $
Blueberry flavored pouding chômeur8 $
Seasonal fruit crumble, vanilla homemade ice cream8 $
Cheesecake, maple and walnuts8 $
Gourmet cofee, Sortilège maple cream11 $
Crunchy chocolate praline12 $
Homemade assorted mini pastries12 $
Jean-Baptiste Defaut / Chef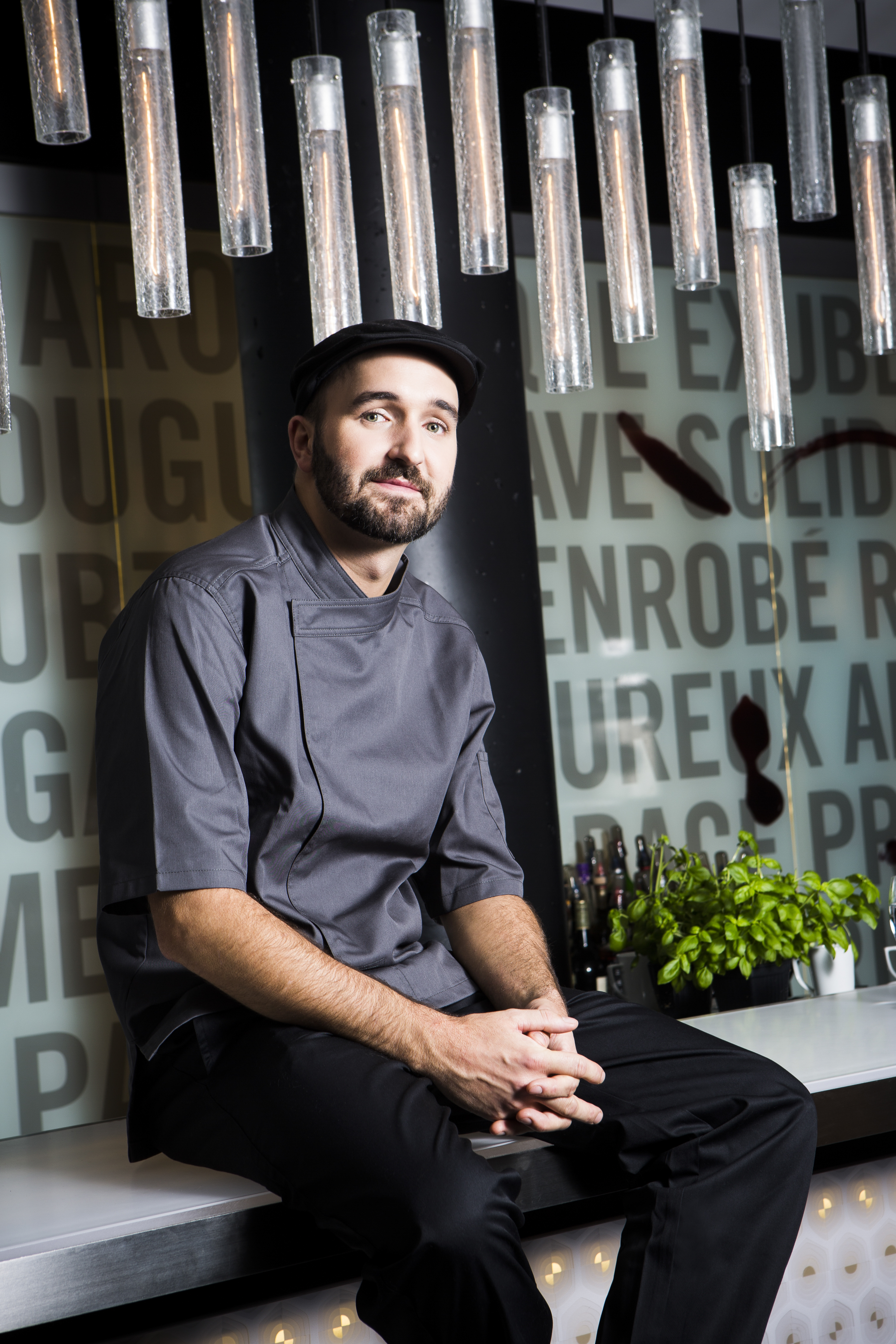 Jean-Batiste studied at l'École Hôtelière Saint-Louis located in Montargis, France. In order to gain experience he worked over ten years with French gastronomy. With a friendly spirit he offers you delicious and unique home style bistro food. With tireless passion Jean-Batiste strives to offer you fresh and local products. For lunch, available daily in our table d'hôte is his specialty, fishes.